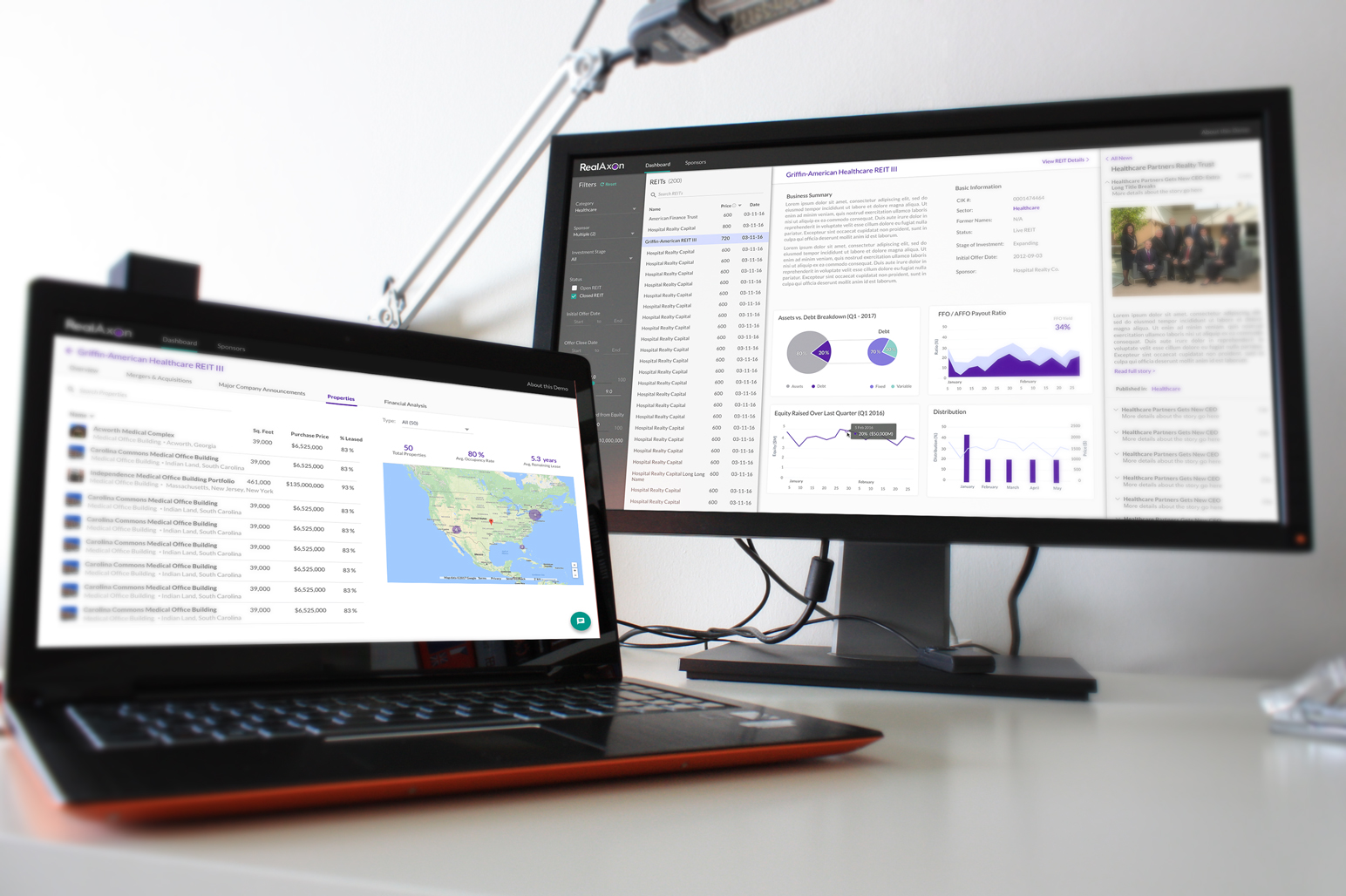 I designed a research and trading platform for non-traded REITs (Real Estate Investment Trusts) for a startup, RealAxon.
My Role & Responsibilities 
UX Design & Research Lead
Team
Toronto-based team of 4: CEO/product owner, CTO, 2 front-end developers
User Type 

REIT portfolio managers, traders, and analysts
Tight Time Constraints
≈2 months to design both the trading & research platform
First milestone: Complete MVP Research platform in 1 month
Large and Ambiguous Feature Set
Huge possible scope of features
No requirements document
Lack of Information
Lack of readily available info on NTRs (Non-traded REITs)
NTRs have unique attributes requiring design considerations beyond the normal trading platform
No similar platforms: today, almost all NTR trading takes place over the phone
REIT Research & Trading Platform



Filter for REITs to build a watchlist
Interactive watchlist: toggle on and off alerts for REIT prices
Consistent main nav header allows a user to monitor their trading account(s), while the secondary header enables a user to buy or sell the current REIT.
In-depth analysis about a REIT's historical performance, corporate actions, news, properties, and other financials
Contextual research panel: always stay up-to-date with REIT-specific news. User can also change the view to a general news monitor.
Scenario: Placing an Order
Engineering Collaboration